12 Arcanum,The Hanged Man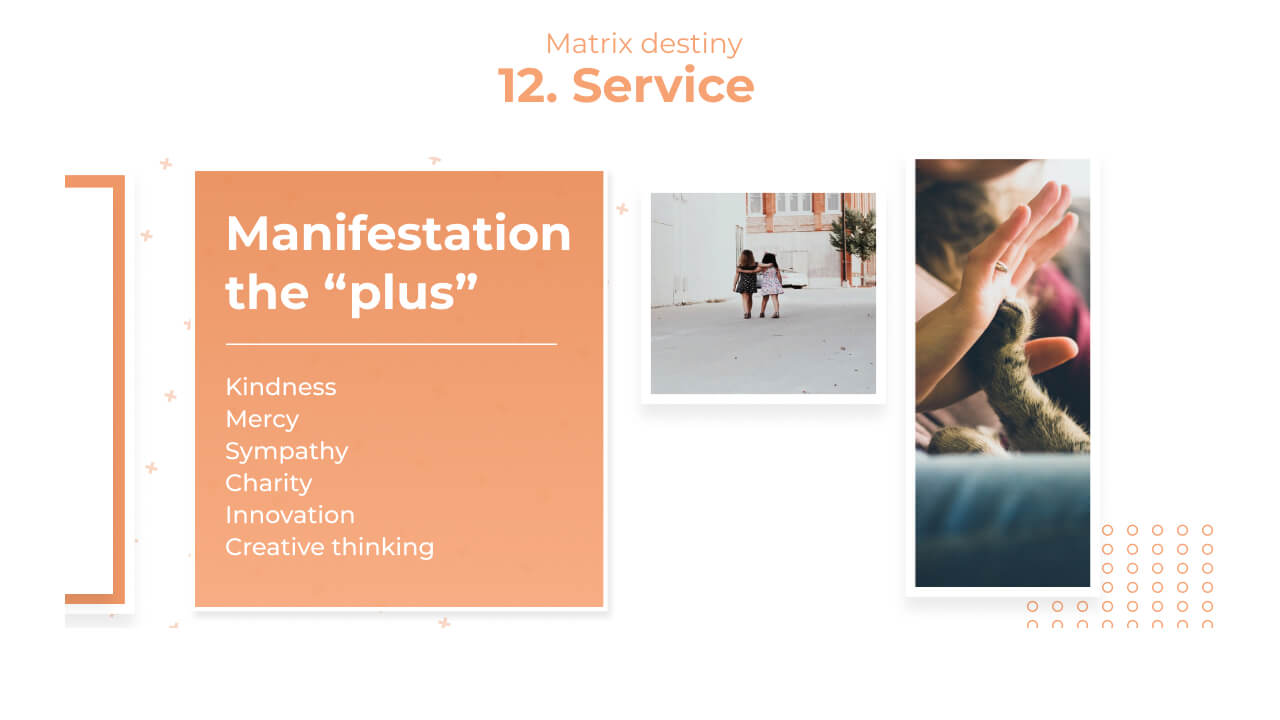 12 Arcanum in the "plus"
When the 12 arcanum in the matrix of destiny is in a positive state. This person knows how to extract from any information everything creative and unusual. This person generates ideas for a variety of projects in any area of activity. At the same time, this person is characterized not only by creativity, but also by self-discipline, the ability to manage the situation and organize people. This person has a loving sincere heart and an open soul, which attracts many to the person.
This person loves to help people selflessly, is responsive and capable of sincere compassion. This person often does a lot for others forgetting about the person's own needs. This person is able to accept absolutely any person as he or she is, to give him or her absolute love with understanding and without judgment. This person always develops spiritually and has big experience.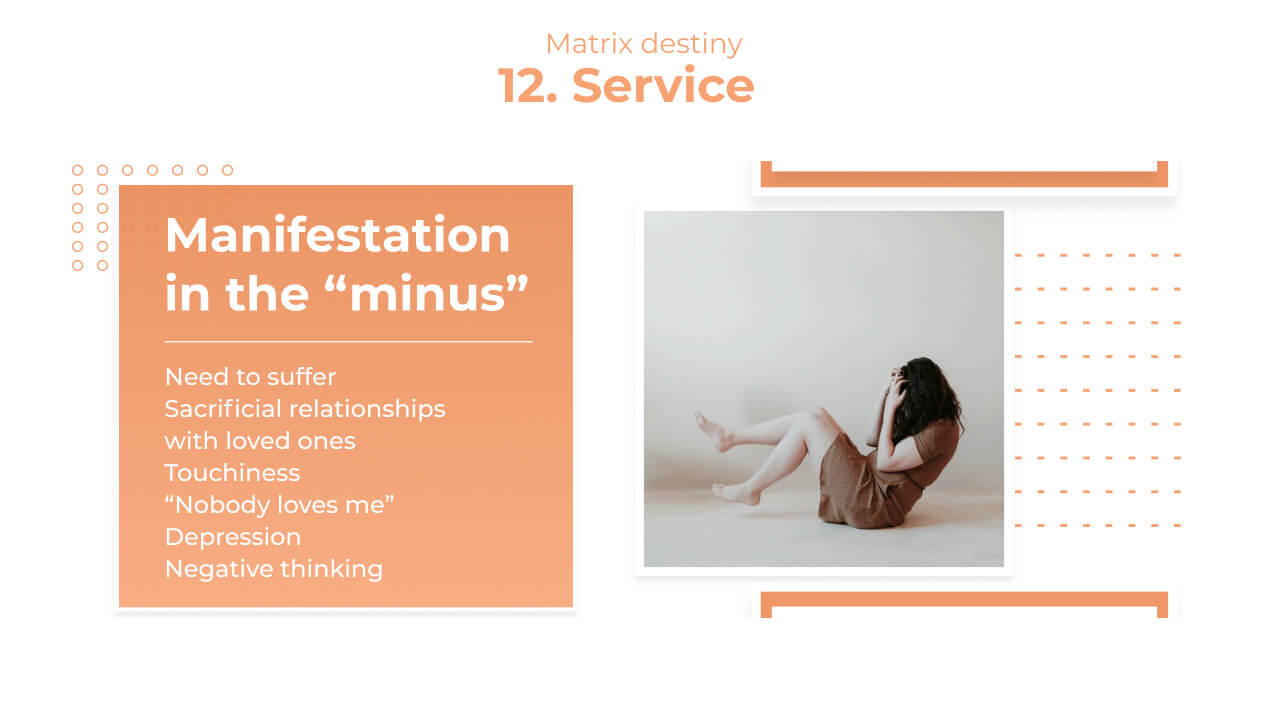 12 Arcanum in the "minus"
When the 12 arcanum in the matrix of destiny is in a negative state. Because of the high sacrifice, this person may take too close to heart other people's problems. Then this person suffers from depression, apathy. Forgetting about oneself, this person does not show love to the personality, this person does a lot to the detriment of oneself. It may happen that this person is strongly attached to one person. And if this person loses the relationship with him or her, this person cannot find the strength to live normally and develop further. It is bad when this person forgets about self-development for everyday activities and solving other people's problems.
This person stops in spiritual growth and comprehension of complex life truths and patterns. This person can charge oneself an exorbitant burden of caring for other people. And when this person does not cope, just starts to ignore the situation. This is expressed in delays, pessimism, apathy, this person can even really get sick on this basis.
Our free Matrix of Destiny calculation will help you find out the Destiny arcanum, calculate and decode your matrix online
Information about you:
Download information
Personal calculation
Health card
| | Chakra name | Physics | Energy | Emotions |
| --- | --- | --- | --- | --- |
| 1 | Mission | | | |
| 2 | Destiny, egregores | | | |
| 3 | Destiny, egregores | | | |
| 4 | Relationships, picture of the world | | | |
| 5 | Status, posessions | | | |
| 6 | Love of children, Joy | | | |
| 7 | Body, materia | | | |
| | Common energy-zone | | | |
Soal searching
Mix of male and female. Building relationships. Skills.
Socialization
Social and family systems. Result and public acceptance.
Spiritual knowledge
Spiritual exam. Who am I for the God? Do I have anything spiritual inside?
Learn about another person
12 Arcanum in society
This person finds a common language with everyone easily and communicates a lot. Person'sspiritual experience and knowledge of human nature helps the person interact with others. People reach out to this person for help or simple advice. This person communicates with everyone on an equal footing, without exalting oneself. It is important not to become attached to anyone so much that the person cannot live without this person. It is important to learn to defend the personal boundaries and interests.
The person should not hesitate to contact person's own problems and questions for advice from others, to admit the lack of awareness in some matters. It is important for this person to learn how to defend personal boundaries in communication, to speak not only about the problems and interests of the interlocutor, but also about oneself.
12 Arcanum recommendations
The person should learn not only to give love and care, but also to accept them. It is important not only to help others, but also to have time to develop oneself, realizing the creative ideas and participating in unusual projects that will charge this person with energy and positive. The person should help selectively those who really need it. That's how this person will be able to fulfill the mission without harm to oneself. The desire to help everyone may lead to fatigue, mood swings, depression. It is important for this person to let go of people and situations, not to hold on to the old and obsolete, to control the events of the life.
The person should not become a victim and should know how to stand up for oneself. The person should act less to the detriment of oneself. It is enough for many people to give them a fishing rod, to catch fish for them and to bring cooked food on a plate is not necessary at all. It's important to feel free to take money for the work and be able to refuse. The person should learn to get out of the state of anguish, apathy. Yoga, new creative hobbies (from bonsai to drawing), travel will help in this.
We recommend reading the description of 11 Arcanum
The description of the Arcana in the Matrix of Destiny method is very similar to the meanings of the older Tarot Arcana. Description of the 12 Arcanum (Wikipedia)